Term dates for January to April 2020 term
Start Date: Monday 6th January 2020.
Last day of term: Sunday 5th April 2020.
Half term: 17th to 23rd February 2020.
This class is suitable for children and adults who are competent at swimming lengths and would like to improve their fitness, technique and stamina.
It will be a guided session with a coach and run for an hour each time.
 You can sign up for 1 or 2 sessions a week and the term is paid for in advance.
Days and Times
Tuesdays 5-6pm and Thursdays 6-7pm
The Marlborough Science Academy fees for Swim Fitness:
Cost: £10 per session
Term dates for Summer Term 2020
Start Date: Monday 20th April 2020
Last day of term: Sunday 19th July 2020
Half term: 25th to 31st May inclusive
Term dates for Autumn Term 2020
Start Date: Thursday 3rd Sept 2020
Last day of term: Wednesday 16th Dec 2020
Half term: 26th Oct to 1st Nov inclusive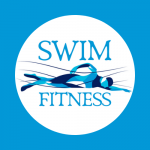 The Marlborough Science Academy, Watling Street, St Albans, AL1 2QA
term-time swimming lessons in St albans